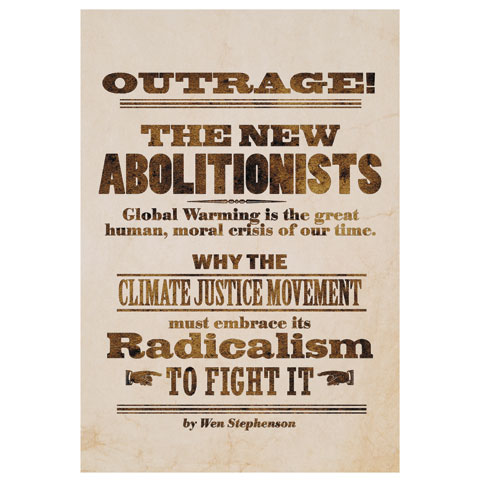 This is a very powerful article that discusses climate change in moral terms.
There is a lot of local flavor in the article, including Ed Markey's emergency meeting after Hurricane Sandy in the Arlington Town Hall, to great thinkers like Thoreau, and a challenge from a young man who went to jail for 2 years because of his beliefs on climate change.
"I'm a climate-justice activist. . . . We want a radically different world. We want a healthy, just world." But first, he said, "we need to get the fossil fuel industry out of the way. First we've got to overthrow the corporate power that is running our government."
He understands what that requires. "It will involve confrontation and it will involve sacrifice."
[
The Phoenix
]