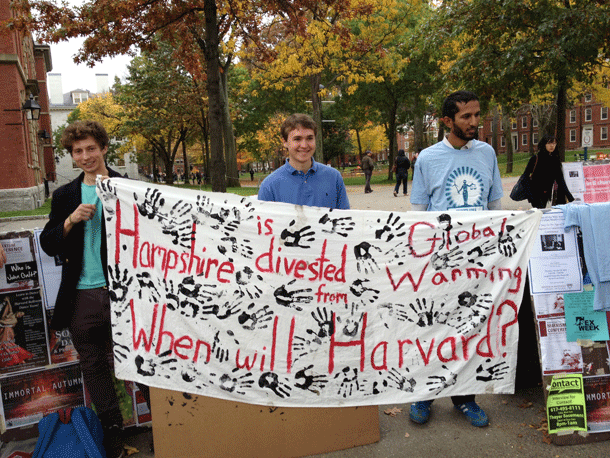 The Harvard Crimson reports that Harvard University leaders will sit down with student advocates of fossil fuel divestment and explore the possibility of creating a social choice fund, senior University officials told The Crimson this week.
Members of the Corporation's Committee on Shareholder Responsibility will meet with students next semester who over the course of the fall have advocated for the University to divest its more than $30 billion endowment from fossil fuels.
When the issue was offered as a referendum during Undergraduate Council elections last month,
72 percent
of undergraduates who voted supported divestment.
Corporation members said the University is entertaining the creation of a social choice fund—a fund to which alumni could donate that would be invested with an eye towards Socially Responsible Investment. SRI encourages the incorporation of environmental, social, and governance concerns into the evaluation of investments.