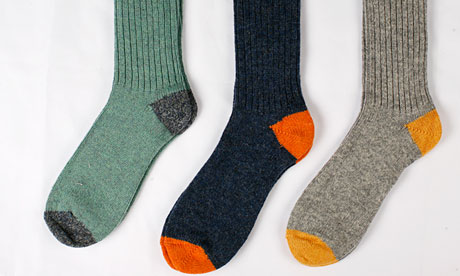 Pakistan's civil servants have been told that
moccasins or sandals must be worn without socks.
Photograph: David Levene for the Guardian
Pakistan has told its civil servants not to wear socks as the country turns off air-conditioners amid soaring temperatures to deal with chronic power cuts. [Guardian]
The government has turned off all air-conditioning in its offices as the country endures blackouts of up to 20 hours a day in in temperatures of 104 degrees F.
"There shall be no more use of air-conditioners in public offices till such time that substantial improvement in the energy situation takes place," a cabinet directive said. As part of a new dress code, moccasins or sandals must be worn without socks.
The power shortages have sparked violent protests and crippled key industries, costing hundreds of thousands of jobs in a country already beset by high unemployment, a failing economy, widespread poverty and a Taliban insurgency.
The "load-shedding" means many families cannot pump water, let alone run air-conditioners, with disastrous knock-on effects on health and domestic life.