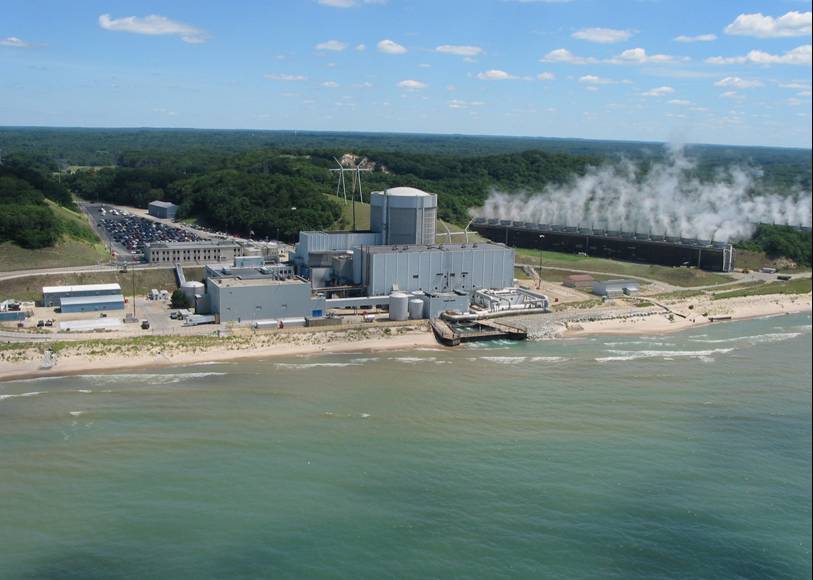 The Palisades Nuclear Power Plant was shut down after officials discovered a growing leak in a water storage tank the previous day. Safety investigators reported that 79 gallons of radioactive water from the 250,000-gallon tank leaked into a basin holding thousands of gallons of nonradioactive water. The same tank sprang a leak in 2012.
The plant is in Van Buren County's Covert Township. It has been under heightened attention from the Nuclear Regulatory Commission because of a series of breakdowns over two years.
The leak rate went from about 1 gallon on Friday to about 90 gallons Saturday, leading to the shutdown.
Palisades is owned by New Orleans-based Entergy. It has been shut down nine times since September 2011.