President Vladimir Putin

declared a national day of mourning for the victims of

flash floods in southern Russia.

Interior Ministry officials said the number of people killed had risen to more than 170.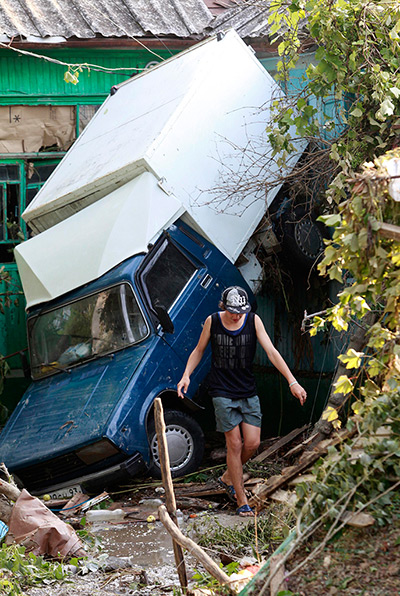 About 11 inches of rain fell Friday night and early Saturday on the Krasnodar region near the Black Sea. The heaviest downfalls were reported between 1 a.m. and 3 a.m. Saturday, and they were quickly funneled into torrents by the hilly terrain. Thousands of homes were flooded, in many cases as their occupants slept.
Officials said that so much rain fell so quickly that there was little chance to warn people on a wide scale.
"The kick of the elements was so powerful and treacherous that it left people little chance of survival," Dmitri O. Rogozin, the deputy prime minister, wrote on Twitter.
Climate scientists predict that we will see more and more extreme storms like this as the global temperature rises.